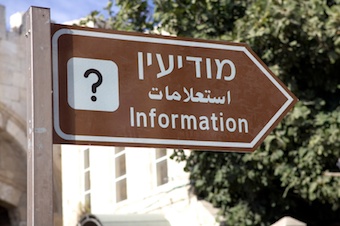 The Biblical Language Center's first (annual?) Biblical Hebrew Instructors Fluency Workshop begins tomorrow in Fresno, California.
Teaching Hebrew in Hebrew at the rate of natural speech offers advantages in efficiency, attainment levels, and broader student success throughout the various stages of language learning. This workshop is designed to help Hebrew teachers bridge the gap between traditional Biblical Hebrew training and immersion methodologies.

Second Language Acquisition studies have shown that speaking a language is a catalyst for truly internalizing a language. In addition to maximizing internalization, the workshop will also work on skills necessary for effectively applying Communicative Language Teaching methods to the classroom. The workshop will be run "immersion" style, with the entire day, 8:45 AM to 5:00 PM, including lunch, taking place in Biblical Hebrew.
If any Higgaion readers are attending the workshop, then I look forward to seeing you there tomorrow evening!
As for the titular question, Fresno is the Spanish name for the ash tree, which in (Modern) Hebrew is מֵילָה. But I'm guessing that a Californian speaking Hebrew would still probably just call the city פְרֶסְנוֹ.
[sc:signoff]