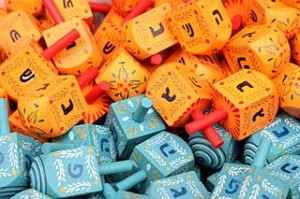 As longtime Higgaion readers know, I teach Pepperdine's three-course Biblical Hebrew sequence, which we offer in alternate years (when the fall semester begins in an odd-numbered year). I've posted a few quizzes and teaching slides here, but only yesterday did I finally create a dedicated page to serve as an index for this growing list of resources. If you use any of these resources to teach or study Hebrew, please be so kind as to leave a comment to that effect at the bottom of the new עִבְרִית מִקְרָאִית page.
I also took the opportunity yesterday and this morning to revise several of the exercises for a more consistent look and feel. Furthermore, I added two new quizzes, one focused on cardinal numbers (with a masculine variant and a feminine variant, since Hebrew numbers inflect for gender) and one focused on various times of day and typical activities at those times.
Just in case anyone wonders about this: in general, I lean toward self-publishing material under a CC-BY license. However, because these quizzes often use images that I've licensed from elsewhere, I must apply the stricter CC-BY-ND license to these quizzes, along with securing the PDFs against reuse of the images. Such measures cannot assure that end users respect the copyright holders' rights in these matters, but they do represent my good-faith attempt to protect those rights.
[sc:signoff]