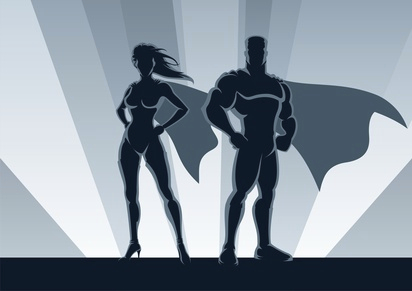 Welcome (back), dear reader, to the Higgaion blog. If you haven't visited before, let me take a moment to introduce myself. I'm Chris Heard, an associate professor of religion at Pepperdine University in Malibu, California. I specialize in the Tanakh (Hebrew Bible), equivalent in content to the Protestant Old Testament (some other Christian groups have larger Old Testaments that include material not found in the Tanakh). I focus my research primarily on the book of Genesis, though I've also published on (various portions of) the books of Habakkuk, Psalms, Ecclesiastes, and Chronicles. Methodologically, my work runs primarily in the veins of narrative criticism and reception history. Like all faculty in Pepperdine's Religion Division, I identify myself with the Churches of Christ (not to be confused with the United Church of Christ or the Latter-Day Saints, but closely related to the Christian Churches/Churches of Christ and the Christian Church [Disciples of Christ]); my own affiliation with Churches of Christ began at birth and will extend, as far as I can foresee, until my death. My college sweetheart and I married each other almost 22 years ago as of this writing, and our two sons are now 14 and eight years old. You wouldn't go far wrong if you characterized me as a nerd; I watched the first season of Star Trek while I was in utero, and have greatly enjoyed sci-fi, fantasy, comics, and all sorts of games ever since.
Many of you didn't need that introduction, but you do need the rest of the story to learn why I've completely rebooted Higgaion. I didn't especially want to reboot Higgaion, but I didn't really have much choice. You see, the service that previously hosted Higgaion fell victim to mischief, and all of my blogs began to suffer from malicious code injection, resulting in a brief stint for some of them on Googles safe browsing blacklist. After much effort on my part to stamp out the problem by myself, and after an echoing silence from my web host's tech support department (at the end of which they marked the matter resolved, despite recurrent malware injections), I found it necessary to simply start over from scratch. As a result, Higgaion new resides in a new webspace on a new host, with stronger security measures.
But what about your favorite posts of old? Where have they all gone? Well, right now they reside in an XML file on my hard drive, but many of them are full of gobbledygook resulting from misadventures in text encoding. WordPress does have an export/import feature, which I had planned to use to restore all of Higgaion's previous content. However, the export process for some reason (I suspect a problem with the database itself, not with WordPresss export/import features) converted my Unicode text to a different text encoding, resulting in weird strings like יש where one should see ישׁ and אין ל where one should see אין, for example. Diacriticals, certain punctuation marks, and other sojourners from the Unicode Extended Latin range suffered a similar fate. Fixing all of that would prove ridiculously tedious, and I havent yet found an automated solution (especially one that handles the Hebrew text properly). Therefore, a complete reboot commends itself as the path of least resistance. Should you happen to have a favorite post that you'd like to see come back, please let me know, either in the comments to this post or via e-mail, and Ill consider cleaning it up and reposting it. I offer no promises on this score, but I do intend to save the garbled text and mine it for gems if it seems worthwhile to do so.
And now you know, my friends, what has transpired with Higgaion of late. Leaving the former posts behind, I press forward to whatever lies ahead for you, me, and robust online discussion of biblical studies.
שָׁלוֹם עֲלֵיכֶם