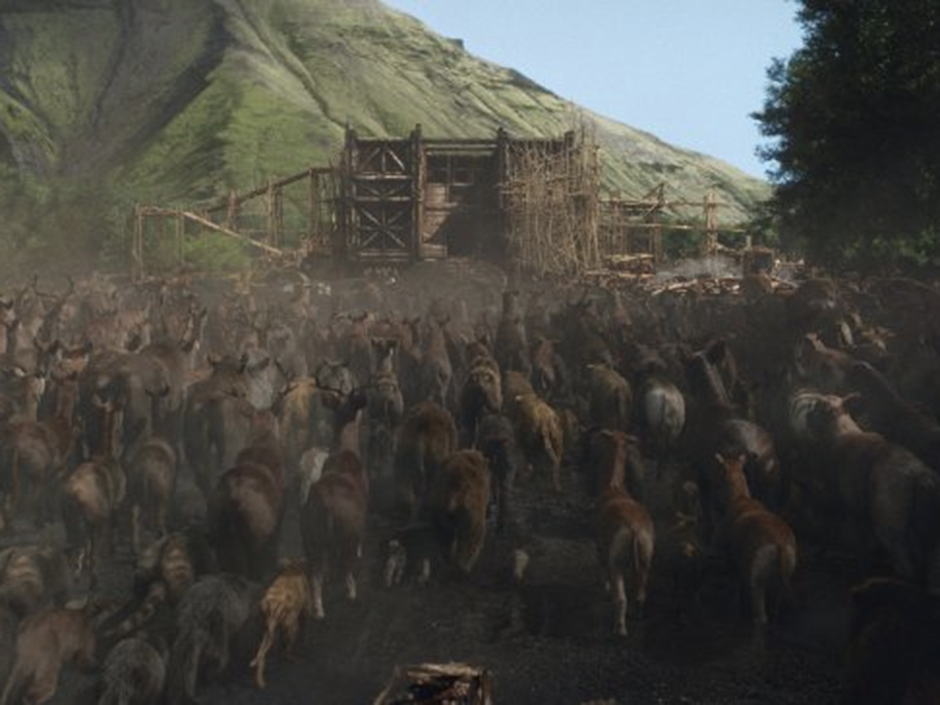 By now it's almost become old hat: read a Christian's negative review of Noah, and at some point you'll find the film criticized for heavy-handed environmentalism. For example, in an excessively vituperative review on the Christian Post website, Brian Godawa writes:
Christians, you are tools being played if you think that this movie is anything BUT a subversion of the Biblical God and an exaltation of environmentalism and animal rights against humans. Don't listen to those who say that hurting the earth is just part of the sins of mankind in the story. No matter what "sins" of man that are portrayed in this story, they are clearly only expressions of the ultimate sin, which is to sin against the earth. Every time it talks about man's sin and God's intent, the context is always "creation" not God, and not man as God's image. The guy who preaches "man as God's image" is the villain. "Creation" as in "Nature" is the metanarrative here, NOT God.
And that's when Godawa is being nice.